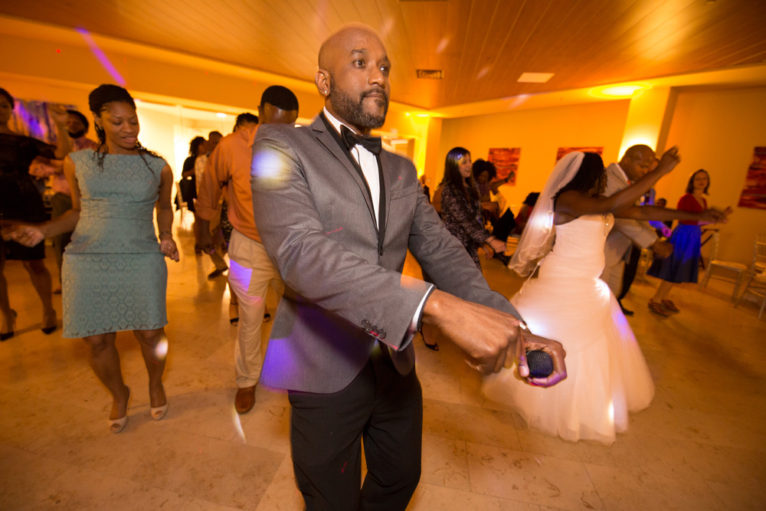 Event: Wedding Ceremony and Reception
Clients: Sarpoma & Diallo Sullivan #Sarpoma&Diallo
Venue: Vintana Wine & Dine Venue
DJ: Earl Henry
DJ Services: Professional DJ and MC, for reception
Photographer: Alon Photography (Photos not shown)
Coordinator: Kenya Craft
Videographer: Arnold Trujillo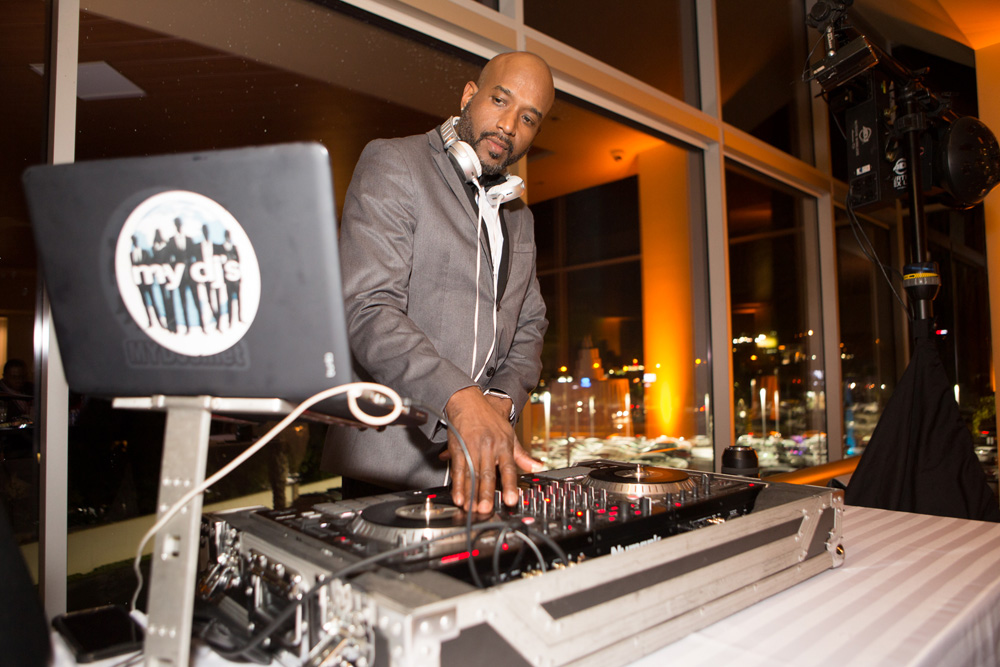 DJ Earl is set up and ready MC & rock the party started an hour before the event!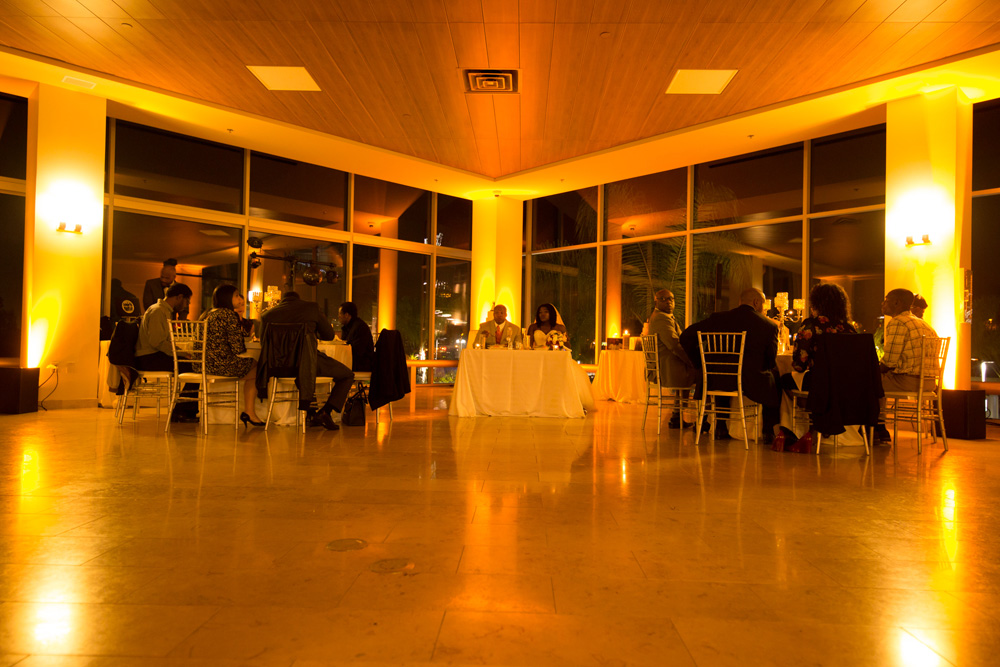 Newly wed bride & groom share their first meal together as Mr. & Mrs at a designated table!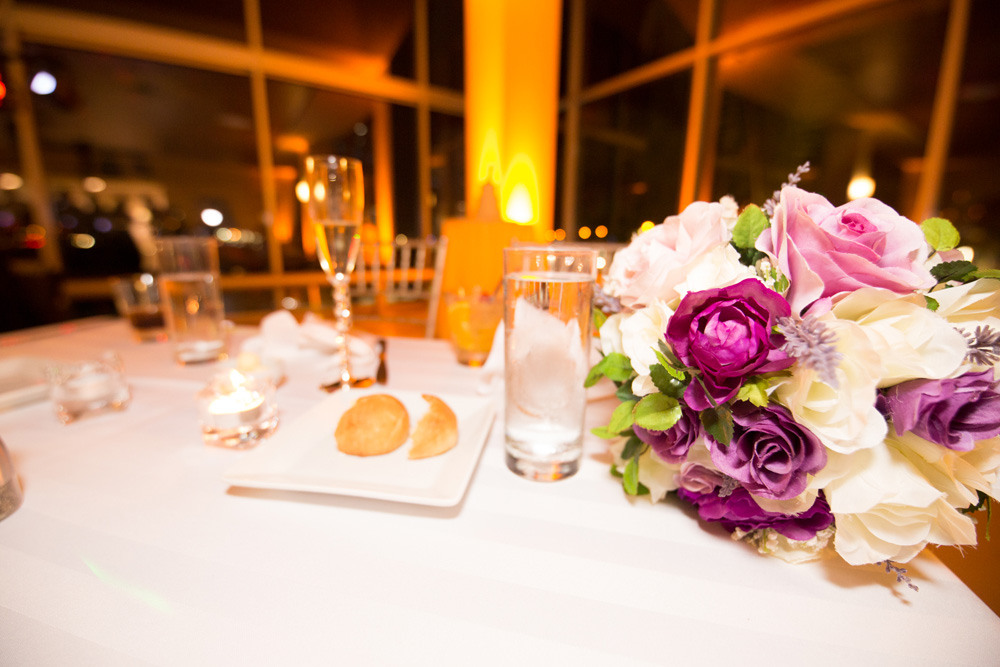 The brides lavender bouquet is rested while the bride and groom celebrate with guest!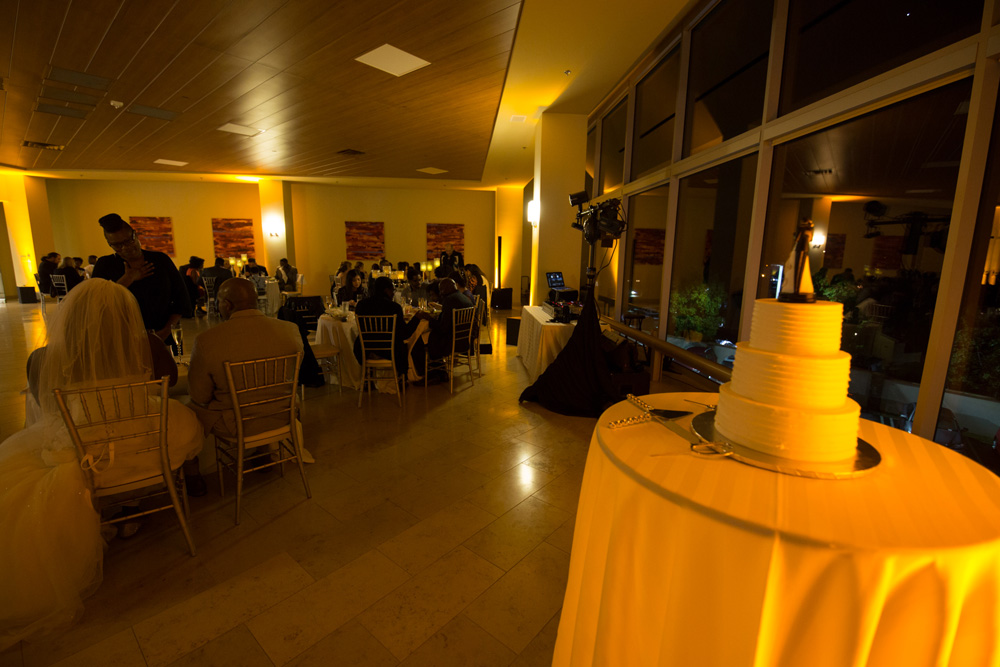 Family and friends patiently wait and mingle while waiting for the cake cutting ceremony and dessert!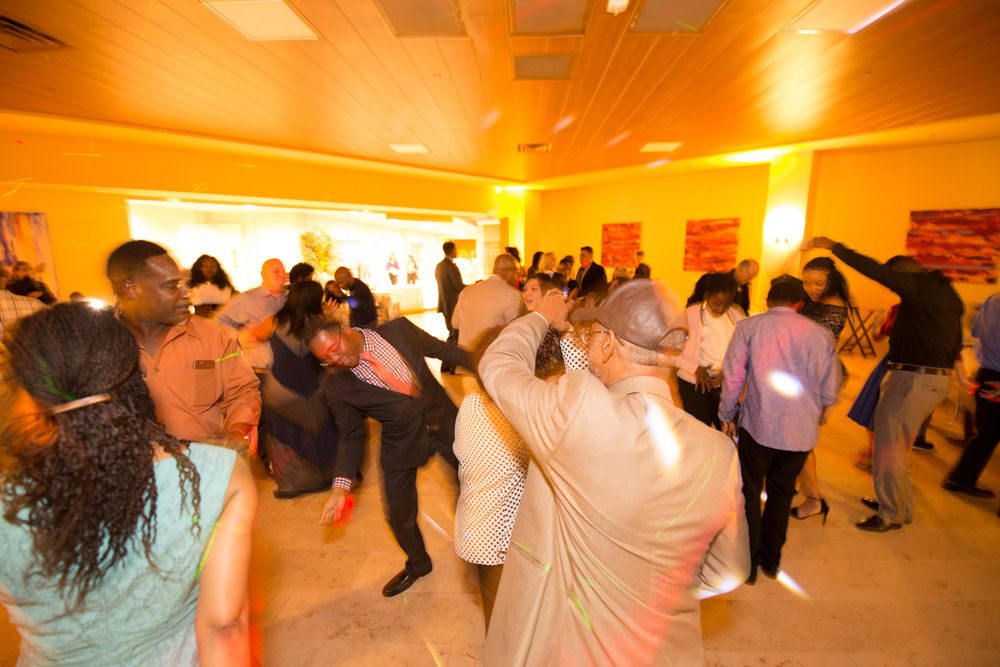 The dance floor is full all night with the DJ professional mixes!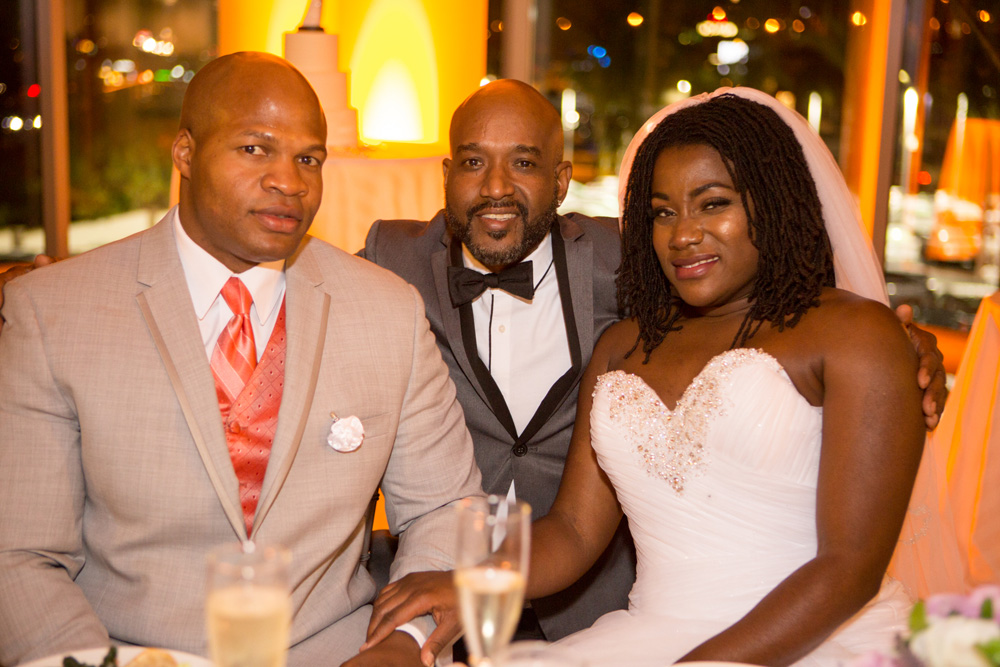 The beautiful couple takes a moment to thank DJ Earl for making the night so special before departing!