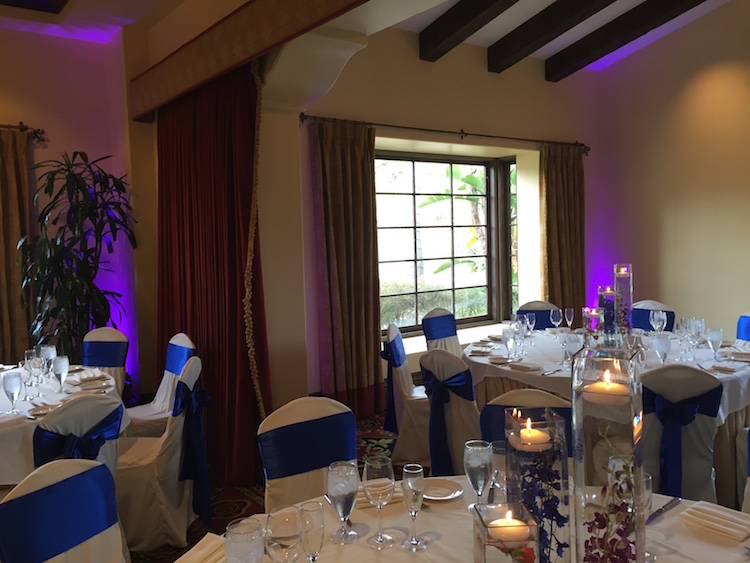 Event Type: Wedding Ceremony and Reception
Client: Carissa and Greg
Event Venue: The Crosby Club
Services Provided: Professional Sound Set-Up for Ceremony and Reception, Professional DJ and MC, Uplighting and Complementary Party Light.
Coordinator: Gina Hundley
Florist:  Flora Glamor
Cake: Cute Cakes
Violin: Heidi Thomas
Carissa and Greg's big day is takes place at the beautiful Crosby Club Clubhouse with panoramic views overlooking the luscious Crosby Golf Course.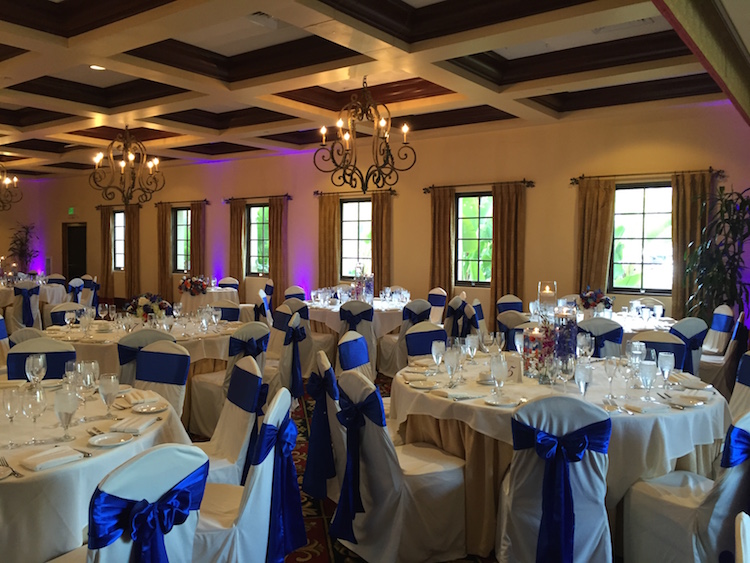 Purple uplighting accents the room and DJ Michael's booth which is raring to go!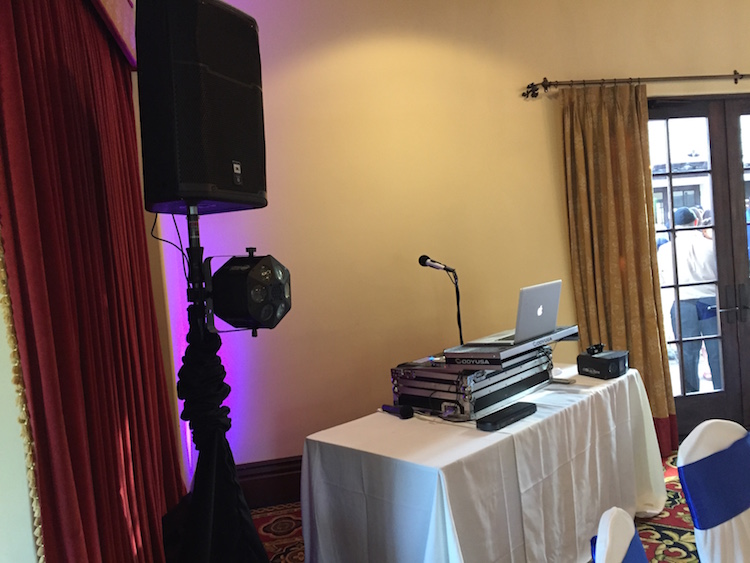 After a night of dancing to old school, new school, and a little bit of rock, Carissa and Greg were thrilled with DJ Michael's performance.