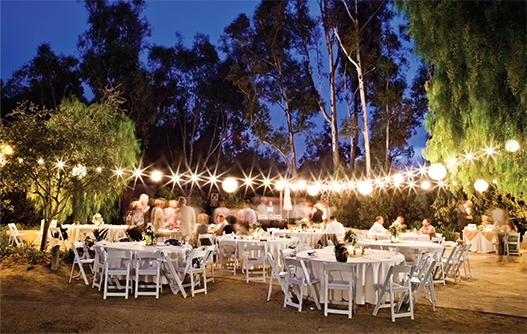 Venue courtesy of Leo Carrillo Ranch.
On our sixth visit to Leo Carrillo Ranch during this summer, everything has become second nature. We become familiar with the best acoustics, and our procedure can only be perfected. That's what you with the experienced help of MY DJs. Here MY DJs wedding DJ Earl Henry stands with a modest PA system optimized for ceremonies.
Sound Check
Here DJ Earl Henry politely reminds guest to silence their mobile devices.
Honeycutt Ceremony
Taking place underneath the chuppah (canopy), a symbol of home that a new couple will build together, The couple of honor stand before their guest.
Honeycutt first dance
The newlywed Honeycutts grace the dancefloor with the very first dance of the evening.
Honeycutt Reception Photo
The Honeycutt's guest all gather together for one large memorable photo. Say Cheese!
Honeycutt Couple
Honeycutt couple share a moment with DJ Earl Henry