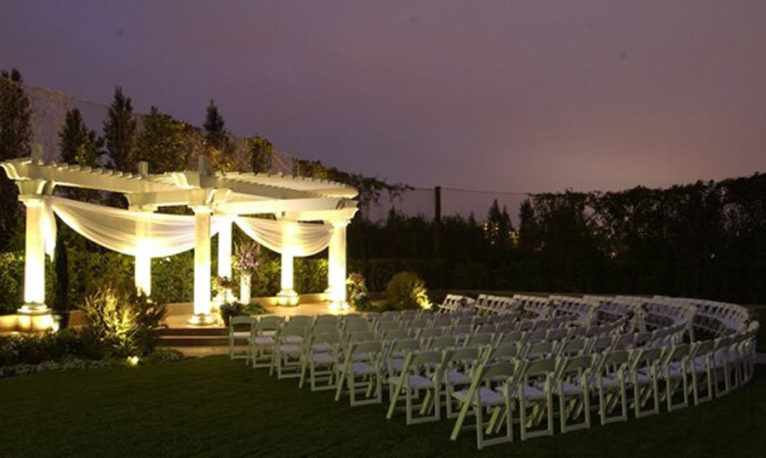 Venue courtesy of Handlery Hotel & Resort.
In the serene view of the Handlery Gardens, MY DJs Wedding DJ DeOndre Essex provides a sound setup that displays ambient music for nearly 100 guest attending the Baker ceremony.
Within the elegant hall of the Crystal room of Hnadlery Hotel & Resort, Brandon and Laura Baker share their first dance together.
DJ Earl Henry provides music during the dinner hour as the Baker Reception opens up.
The dance floor soon explodes as the Reception becomes party central. DJ Earl Henry keeps things alive with a mix of Alternative, Pop, Hip Hop, and Techno.
Brandon and Laura Baker with DJ Earl Henry