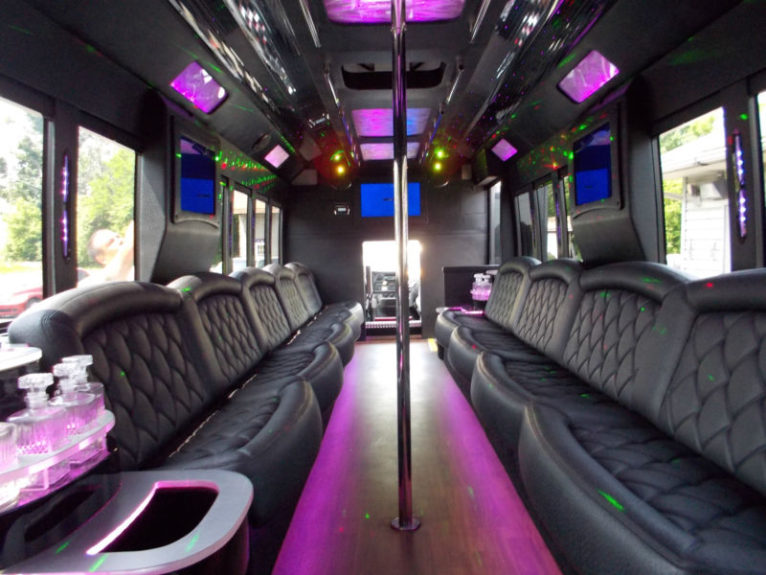 It's hard to decide on your wedding vendors, and transportation is no exception to this fact. Many people who are trying to hire wedding transportation haven't ever done it before, and that can make the process that much more intimidating. We are here with some information to think about when you're searching for the best limousine or party bus for your wedding. These hints will certainly guide you to finding the best transportation solution. If you need more details, head over to sandiegopartybusservice.com.
Consider sizing up
Did you know that transportation companies don't set the size of their vehicles? It's set by the state department of transportation who only uses a guideline of about fourteen inches for each seat. You don't need to pull out your tape measure to know that most adults take up more room than that! This is especially true for weddings where ladies might be wearing full skirts. Plus, you might want to invite your photographer and videographer on board to capture all of those moments shared en route to your wedding day destinations. For all of these reasons, you can't go wrong with sizing up your wedding vehicle.
Make sure you aren't getting scammed
This is easier said than done! However, if you've never reserved transportation in the past, this is a particularly important point because you don't want to make a naive decision going with the lowest price only to be disappointed. We've heard a lot of stories about couples booking the lowest price and not following up with a visit to the companies garage. If you don't go view the vehicle, you don't know what you're getting. This could result in a different vehicle showing up, one that needs maintenance, or no vehicle at all! You will save yourself a lot of heartache by doing the proper research.
Book as soon as you can
Your transportation vendor should be the decision that follows your venue reservation. You want to book as early as possible because wedding season is the busiest time of year for these companies. If you wait, you're risking not being able to get the specific vehicle that you're interested in. When you book early, not only do you get the best selection out of what is available, but you'll also get the rate that is currently set. Transportation companies are known to raise their prices, especially when they're experiencing high demand, so it's always a good idea to lock that in when you can!