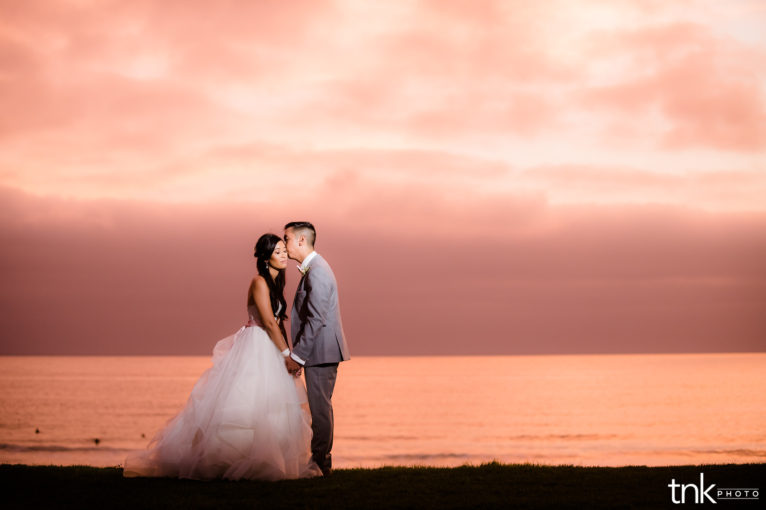 Newlyweds: Angie + Marc
DJ: Earl Henry 
Uplights, DJ/MC,
Venue: Scripps Seaside Forum 
Photographer: Elmer with TNK 
Caterer: Continental Catering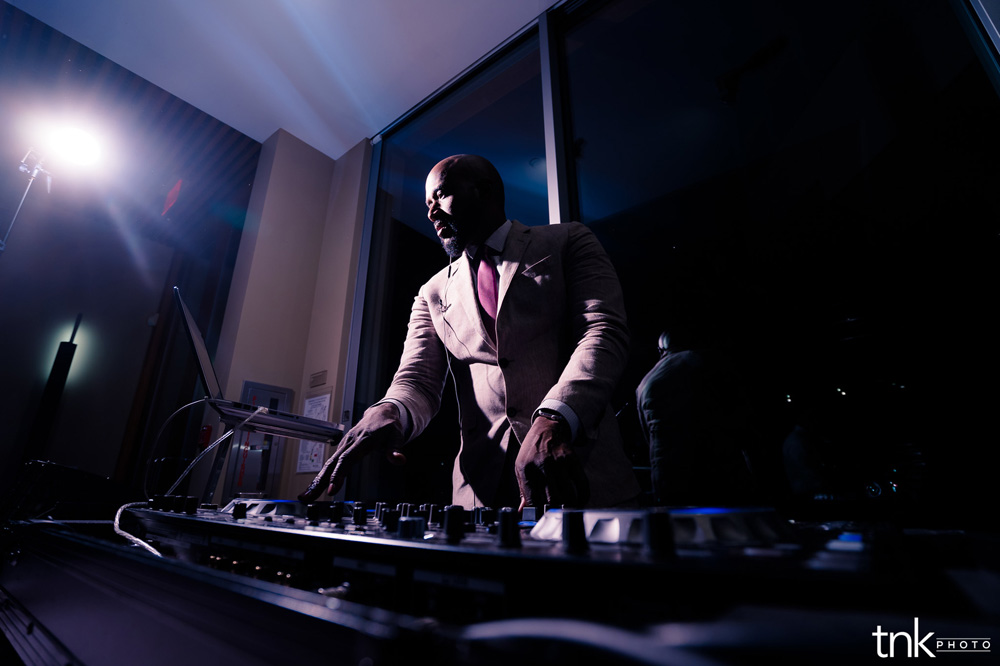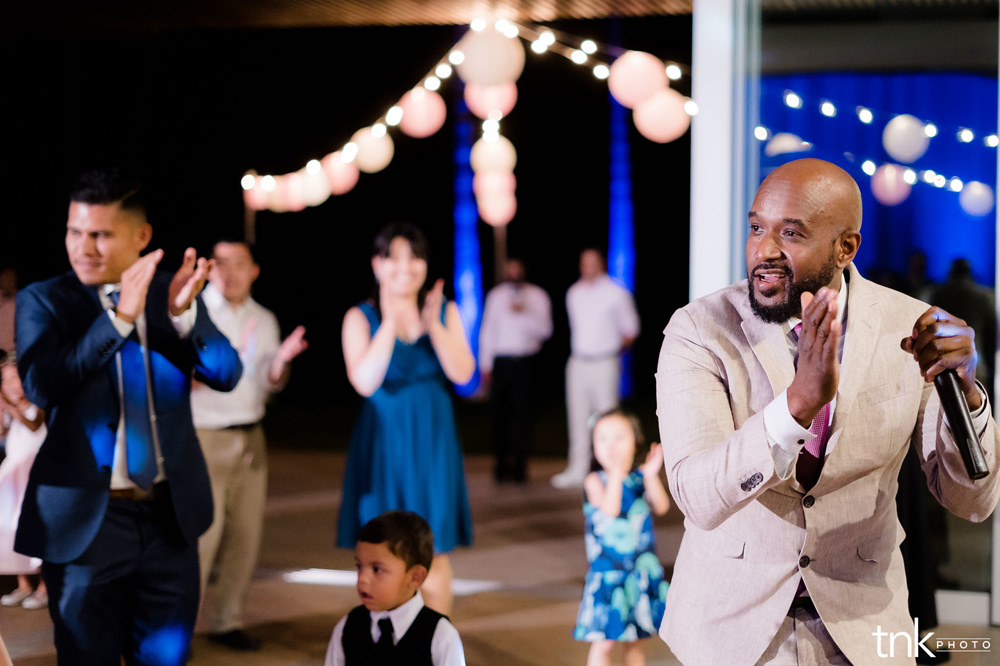 The bride & groom's happiness was contagious.  All ages dancing on the dance-floor all evening long. Great song selection of new music classics added element of FUN to their wedding.  We wish this amazing couple a long  marriage and wonderful memories.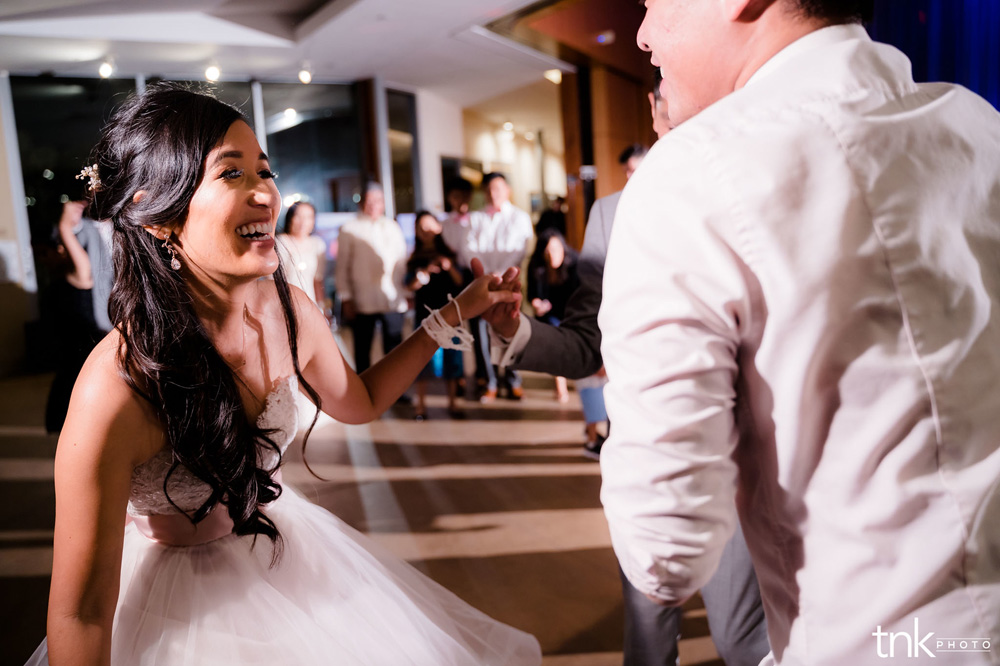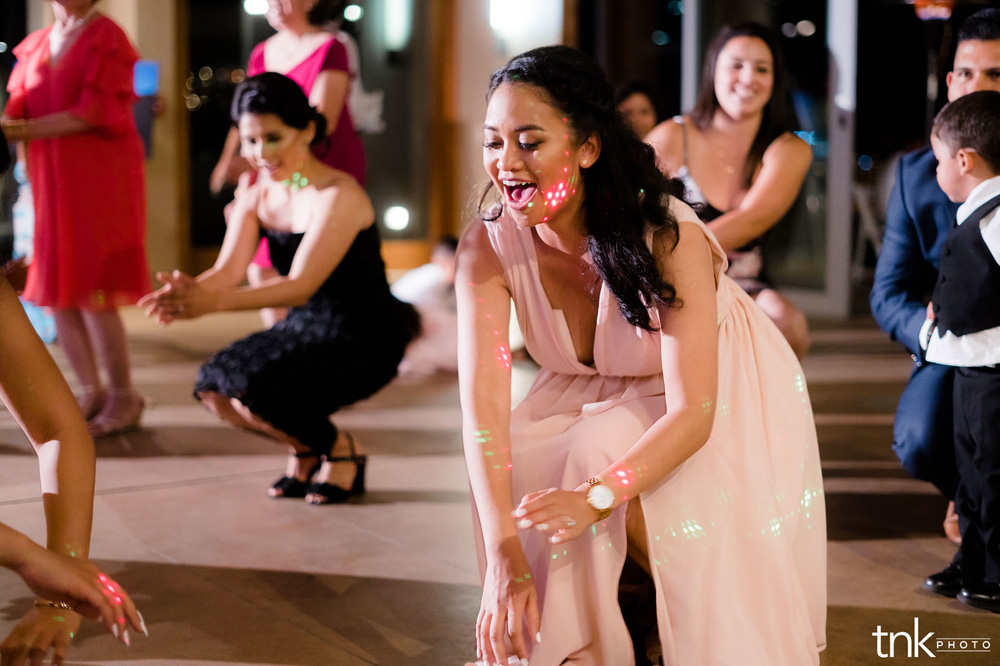 MY DJS set ups add a unique element to the reception room!