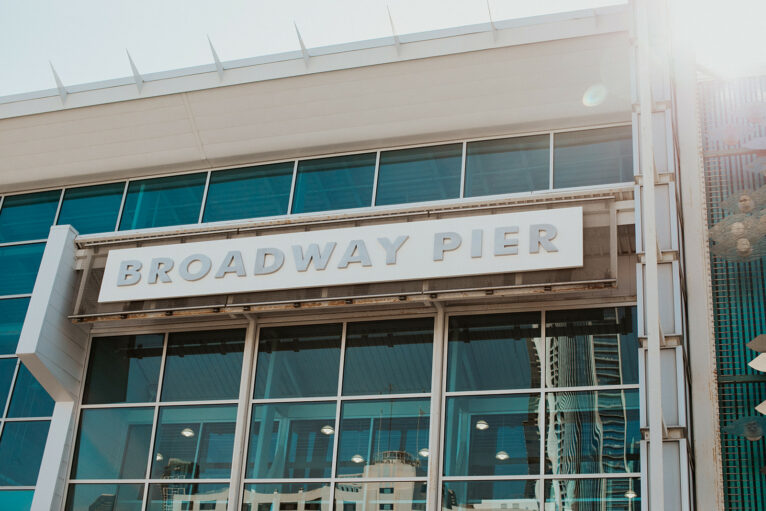 San Diego's Port Pavilion has been open for about a year. It's designed for cruise ships. Its opening coincided, however, with a fall-off in cruise-ship visits here; drug-war violence in Mexico and a down economy are to blame.
But the new pavilion may have found its calling with something else.
With views of both San Diego's bay and skyline, the pavilion has caught on as an events center.
In the last year more than 40 events have taken place at the center, bringing in more than $240,000 in revenue. The Port's Rita Vandergaw said that's happened without a formal marketing campaign.
"It has really exceeded our expectations," she said. "We really didn't know what kind of activity would be in the building and how many people would be interested in it."
"If you want to have a wedding, you want to have a bar mitzvah, you want to have an anniversary, you just want to have a celebration, this is place where you can come and enjoy the bay,"
Officials said the port has spent about $229,000 this year on maintenance for the pavilion and the pier it sits on. And event planners requiring security must pay for it themselves.
Vandergaw said the Port has 18 parks around the bay and that the pavilion provides another option.
"This is an amenity that we don't have on the bay. We do not have a facility, a building," she said. "When people have a wedding they'd like to have it in a covered facility."
Vandergaw said event revenue brings in about $10 thousand a day when the pavilion is rented out. But she acknowledges that does not make-up for the decline in cruise-ship activity, which brings in about $30 thousand a day when a ship is docked.
With a poor economy and continued drug-war violence in Mexico, cruise lines don't figure to expand service in San Diego anytime soon. It may be time to start marketing the harbor-side pavilion to party planners.
Photo by:
Ashley Gabrielson