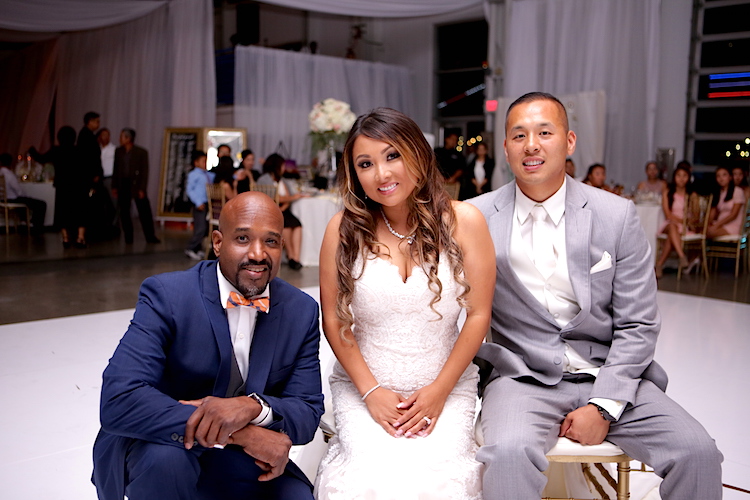 Event: Wedding Ceremony and Reception
Client: Thao and Vinh
Venue: Port Pavilion 
Services: Professional DJ and MC, Sound for ceremony and reception, wireless mics, complimentary party light, monogram, water ripple light, cake spotlight, and projector and screen.
DJ: DJ Earl Henry
Coordinator: Christine – Lavish Weddings
Photographer: Eric Kieu (Photos not used here)
Videography: Kelly – Encore Studio
Flowers: Mike – Mr. Florals
Cake: Jenny Wenny Cakes
Dressed to the nines, 300 guests arrive at San Diego's Port Pavilion for Thao and Vinh's big day!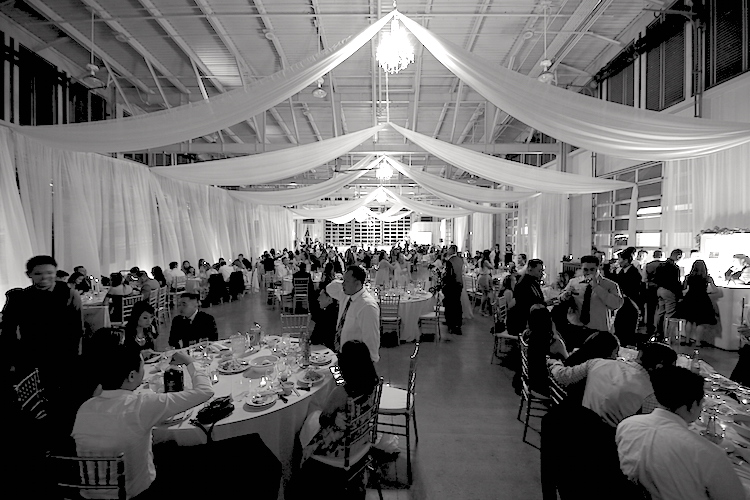 A wireless spotlight creates a stunning focal point on the newlywed's beautiful cake.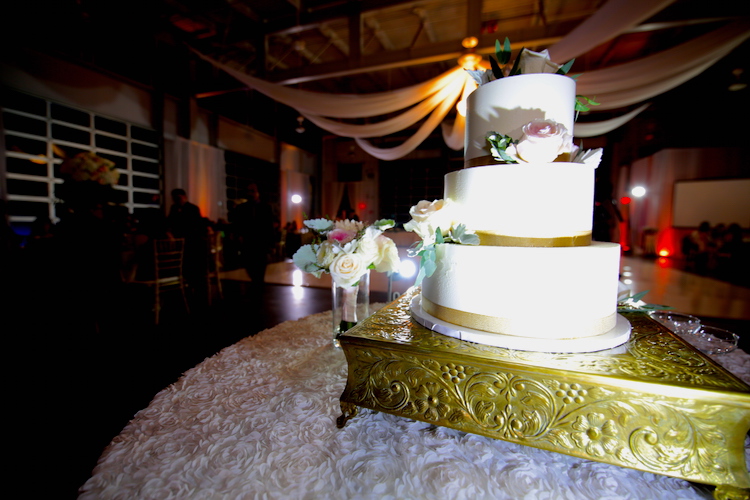 Guests enjoy a tasty spread of desserts displayed under the couple's personalized monogram.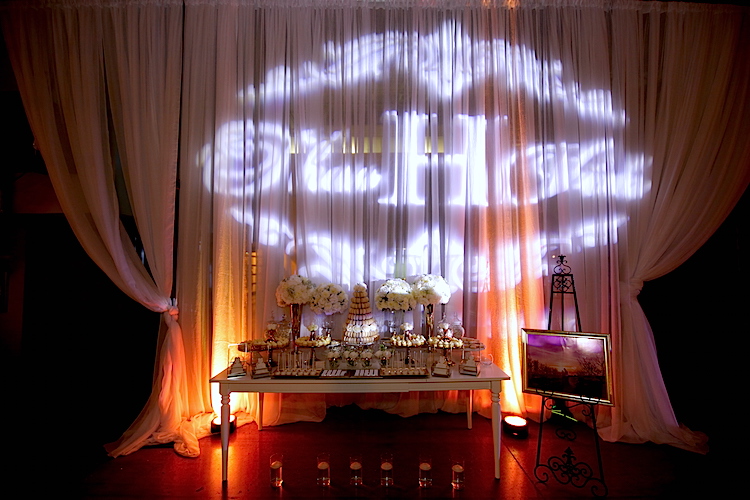 Gathering around the newlyweds, friends and family watch a same-day edit of the wedding, capturing the perfect day.