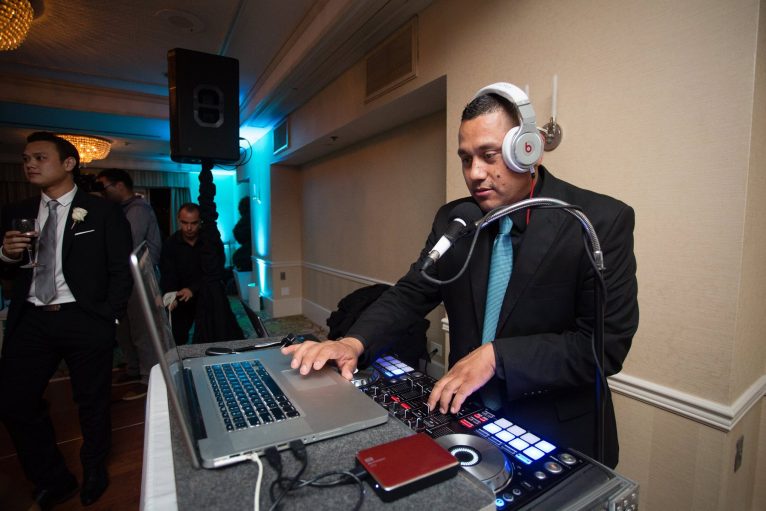 Event Type: Wedding Ceremony and Reception
Client: Stephanie and Arturo
Event Venue: Parish Hall, Calexico
Services Provided: Gold Package: Ceremony and Reception Setup with Party Light Tree, Uplights, and Monogram
Caterer: Francisca Rioseco
Parish Hall is setup beautifully for Stephanie and Arturo's special day.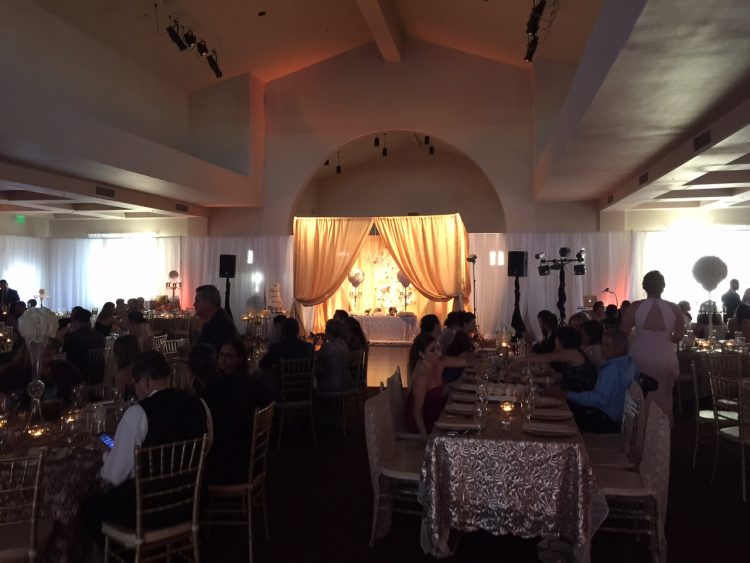 Along side the dance floor and lavish sweetheart table, DJ Michael's booth is ready for the night.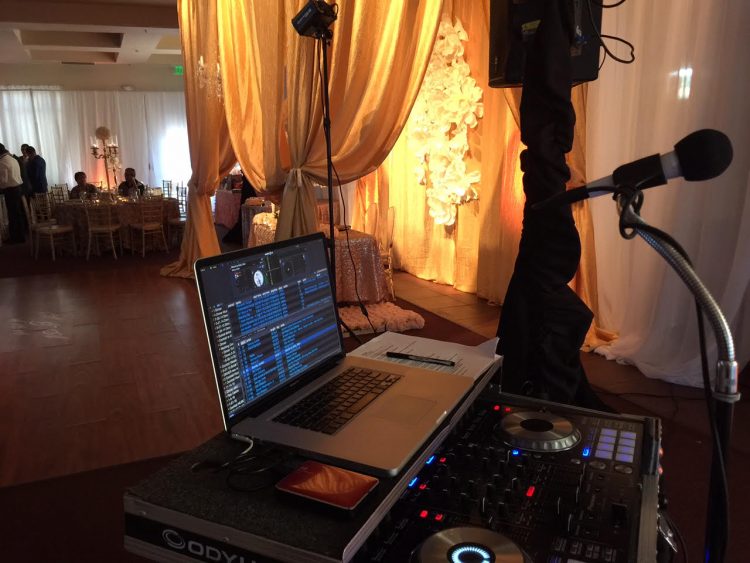 DJ Michael get's in the zone starting off with some smooth Cocktail Hour beats.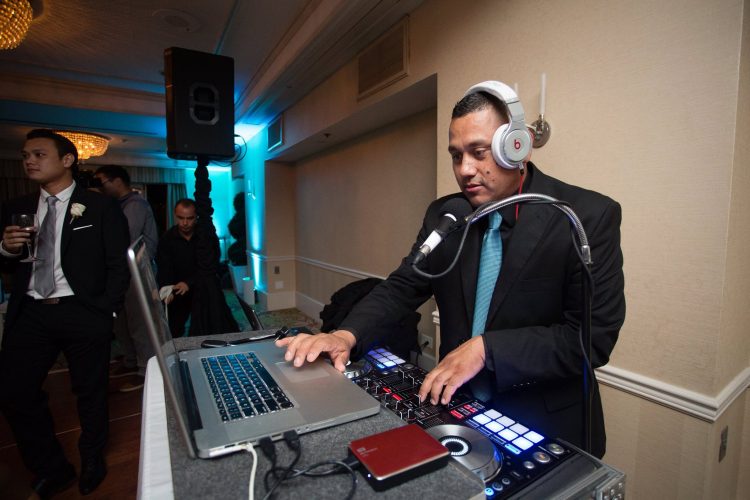 From Big Band to House, DJ Michael's dance mix includes a wide range music keeping friends and family energized as they dance under the colorful party lights.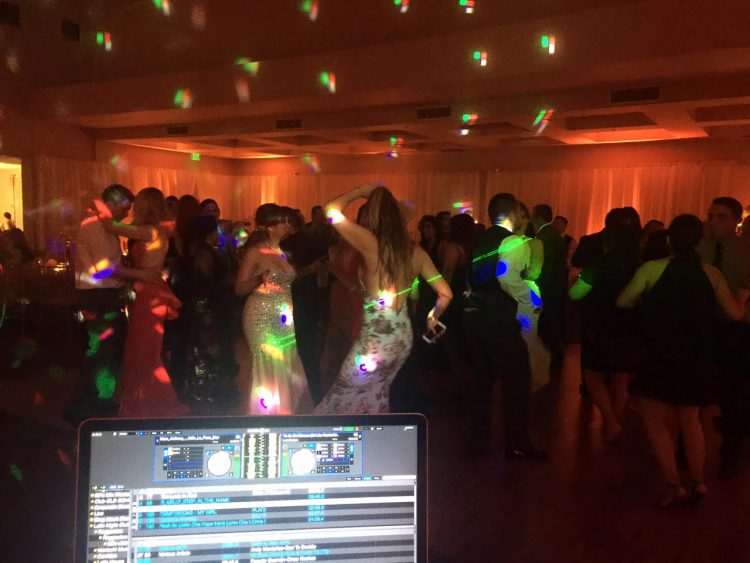 After a perfect night, Steph and Arturo beam with love and delight for Dj Michael's outstanding performance.