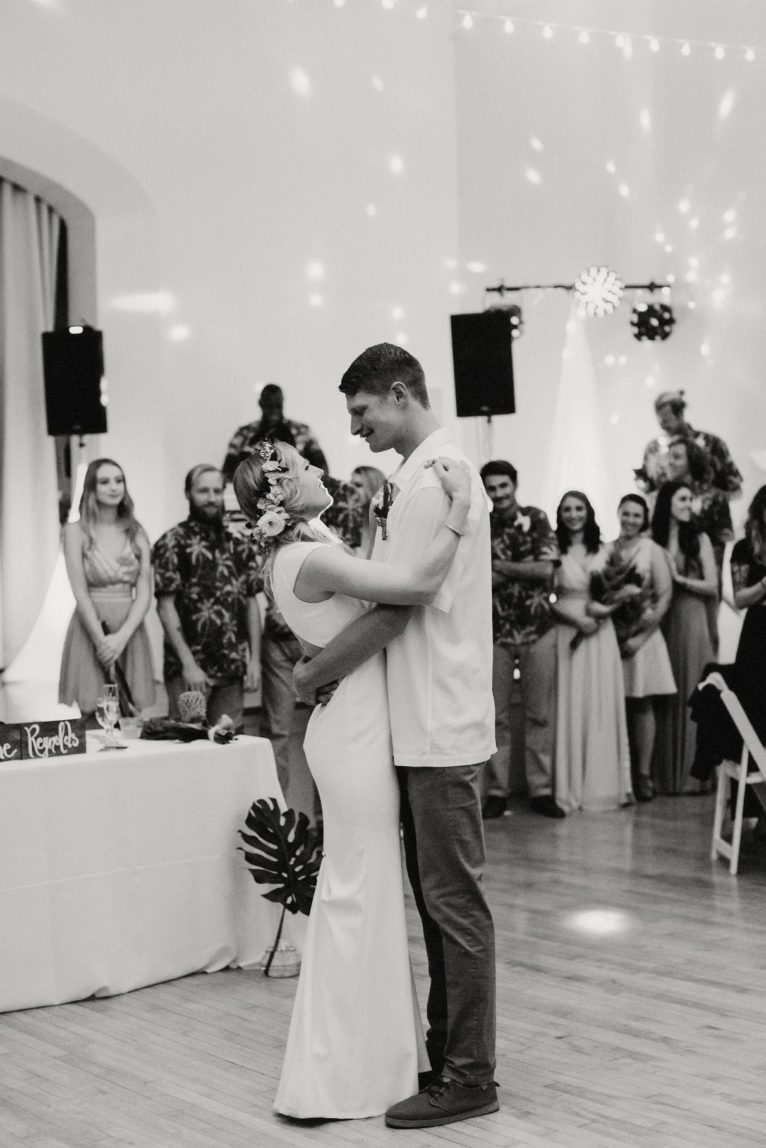 Luckily, every couple getting married will have their own idea of what they want from their wedding photographs, and one style that is currently very popular is wedding photojournalism. Check out the lovely story by our couple Kara + Alex! Their SOCal Hawaiian themed wedding oozes their personalities. Courtesy of the amazing Gloria Goode Photography 
DJ Leon Elis, Rocked the house with the couples playlist and custom mixes.
Shortly after leaving Japan in 2013, he moved to California to become a highly requested DJ for weddings, corporate events, and the hottest night clubs.