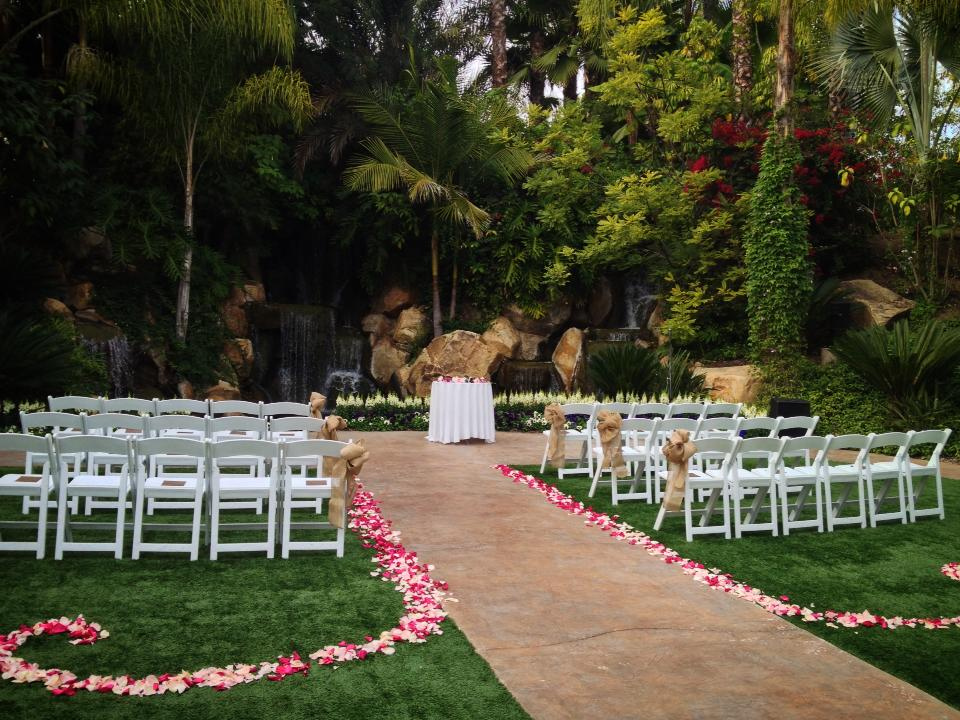 The Bridal Party poses for photos at the gazebo before the reception begins.
Guests mingle on the patio during the cocktail hour.
Bride Alexis prepares for her Grand Entrance to the ballroom.
Alexis and Kevin share their first dance of the evening.
MY DJs San Diego Wedding DJ shows everyone how to do the Cupid Shuffle.
MY DJs provided an exciting and memorable night for everyone.
Alexis and Kevin were happy to take a picture with MY DJs Wedding DJ Josh.
Everyone lights their sparklers for the Grand Exit.
Friends and Family bid farewell to Alexis and Kevin.