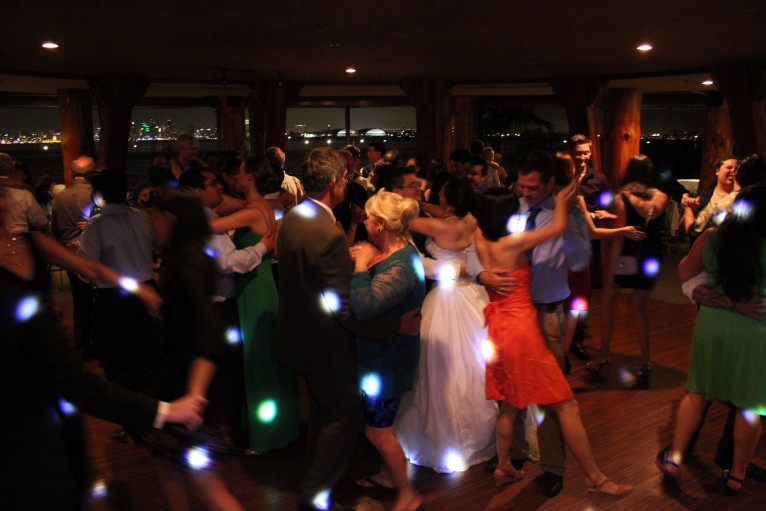 Event Type: Wedding Reception
Client: Jennifer and James
Event Venue: Bali Hai Restaurant
Number Of Guests: 111
Services Provided: Party Lighting, Reception Setup 
DJ: Joshua Duncan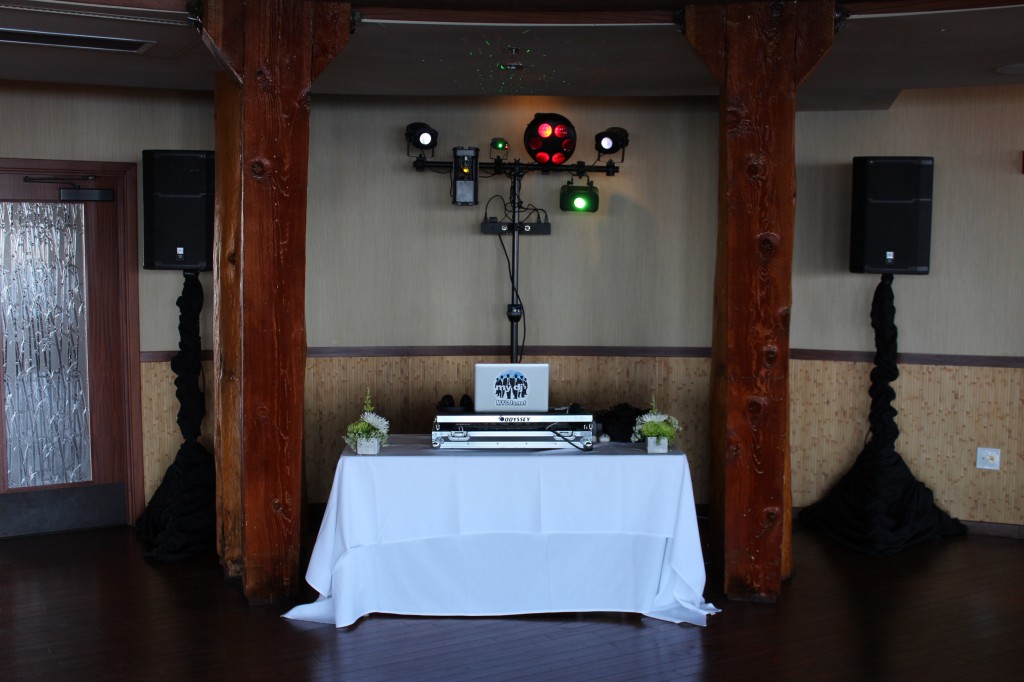 MY DJs equipment setup, including party light tree, is clean and unobtrusive. DJ Josh Duncan arrived nice and early to ensure
that everything would beready well before the first guests arrived.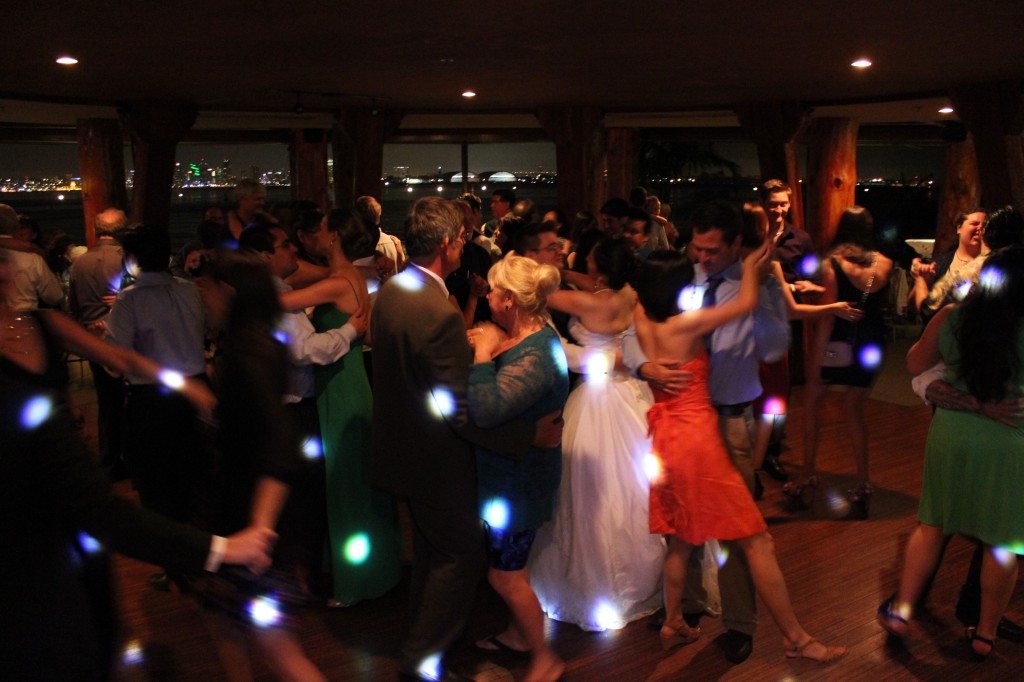 As open dancing began, MY DJs Josh Duncan chose a slow song and gentle sparkle lights to draw all the couples to the dance floor, while the beautiful
San Diego skyline glistened on the horizon.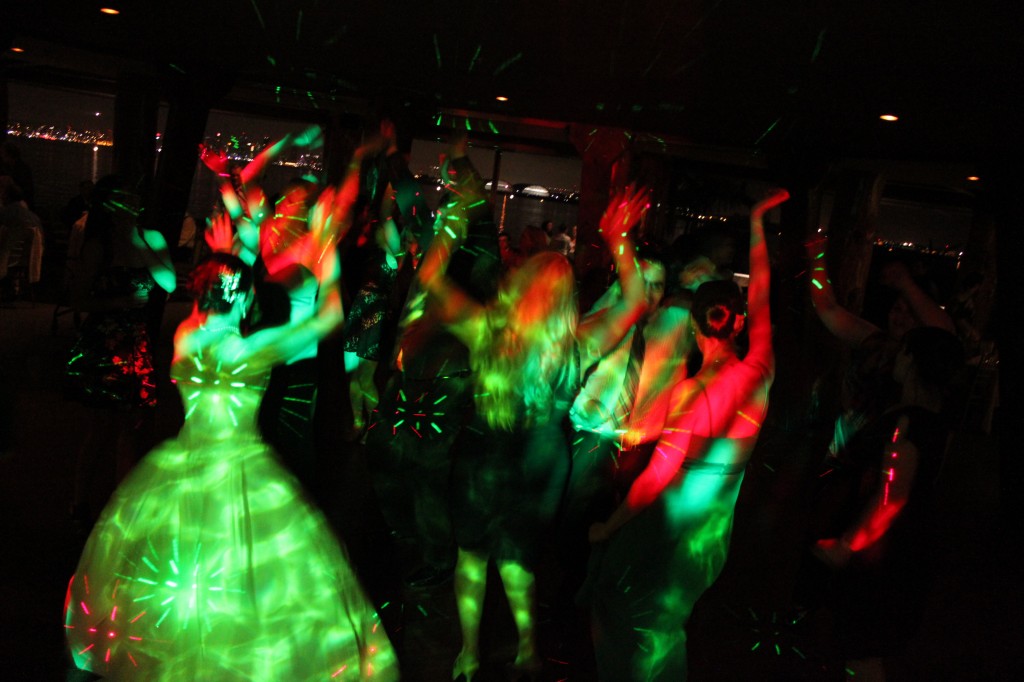 As the night progressed, the energy level steadily rose. MY DJs Josh Duncan illuminated the dance floor with an array of multicolored LEDs and
lasers to compliment the jubilant mood.
After a long night of high-energy dancing, the Bride and Groom were eager to change out of their formal clothes, and happily pause for a picture with
their entertainer for the evening, MY DJs Josh Duncan.