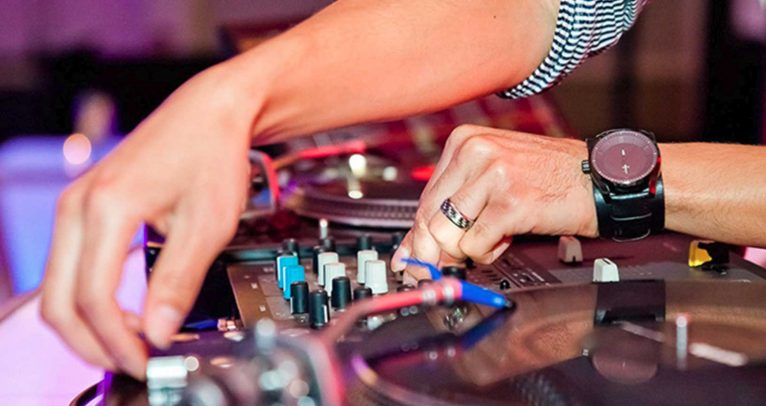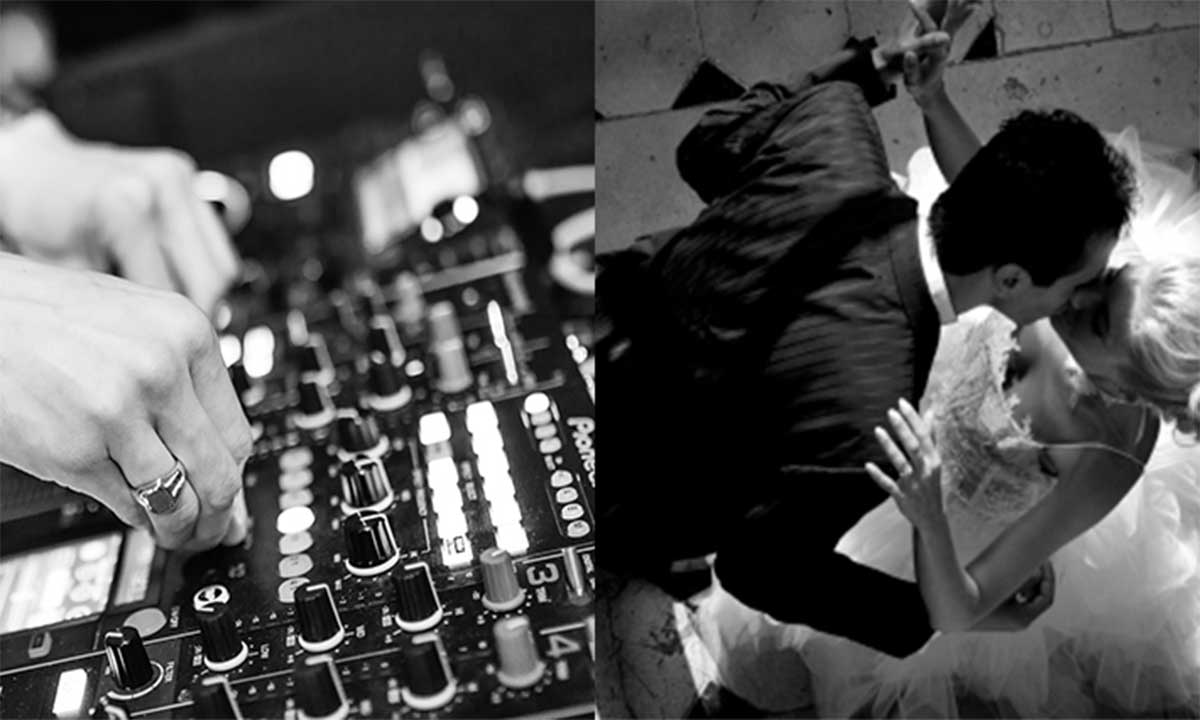 Whats the Difference Between a Wedding and a Club DJ? Wedding DJs and Club DJs both offer a specific set of skills. While both are demanding in their own right, they are very different from each other. If you're a Club DJ planning on taking on a wedding gig or vice versa, you must be prepared. The last thing you want to do is ruin a wedding by bumping trance while the bride and groom are walking down the aisle.
---
Master the Master of Ceremonies
As a Wedding DJ:
You're the choreographer and the charismatic musical conductor of events and proceedings of the wedding. Weddings are planned out a year or two in advance. Everything – from walking down the aisle to the cake cutting is planned out meticulously. The Wedding DJ must know the wedding plan in detail. This means coordinating with the wedding planner, bride, groom, family members, staff – pretty much anyone involved in the ceremony. Be prepared to make announcements and be responsive and attentive. Weddings can be complex. Make sure you have knowledge of specific toasts, prayers, traditions, and other events you will need to narrate and introduce.
As a Club DJ:
Even though many Club DJs do emcee events, many find it annoying and frustrating if the Club DJ talks too long on the mic. Club goers mainly want to dance and soak in the club's ambiance. It's OK to introduce a remix you worked your ass off producing, but do so in a few seconds and let your tracks do the talking for you.
---
Engage the Crowd and Have a Likable Persona
As a Wedding DJ:
Along with being responsive and attentive, be engaging and full of positive energy. Be likeable and fun, but NOT cheesy. Keep a good level of professionalism and class. Don't be boring or uninterested. Having the right balance of charisma and charm will take you a long way. Remember that this is one of the most important days for your clients. Treat it as such.
As a Club DJ:
The same can be said for a Club DJ, but you can definitely loosen up. The Club DJ's scene is a bit more casual. But that doesn't mean the Club DJ should mess around and lose focus. A charismatic Club DJ is confident, plays to the crowd, and conducts the flow of the dance floor. It can be difficult to play the crowd at first, especially if you're opening for a headliner. Just keep at it. Be unique and full of energy. Your crowd will come around.
---
Broad Musical Knowledge is Key
As a Wedding DJ:
Everything from the dinner music to the first dance is incredibly important. Have Vivaldi's Four Seasons in arm's reach. Be ready to play Pachelbel's Canon in a drop of a hat. Have a list ready of wedding processionals/recessionals. Memories are immortalized during these traditions. Make sure you do your part in leaving a great lasting memory.
As a Club DJ:
No matter if you're a wedding, club, mobile, or festival DJ – a Professional DJ should have great musical knowledge. BUT that being said, it's not crucial to have Vivaldi handy during your Club DJ set. Nonetheless, you should definitely do research on the type of music and event you will be playing and have a set list ready to go!
---
Have a Backup
As a Wedding DJ:
If you have technical difficulties with your gear, bring a backup iPod or iPad with a set list of music prepped for the wedding ceremony and reception. The last thing you need is awkward silence while the bride-to-be is staring at you with an I'm-going-to-kill-you death stare.
As a Club DJ:
Your USB isn't reading? Laptop crashed? Stock up on USB sticks. Bring an extra laptop. Have plenty backups ready to weather the storm of an impatient club crowd. Don't bring a lapse in the vibe.
Source: BPM Supreme News